THE AWESOME ART OF CUSTOM BIKE BUILDING IN OZ
If you're interested in the biker lifestyle as it happens in Australia you've come to the right place. OZBIKE delivers well-written articles about Australian bikers; how they customise their bikes; their lifestyle; their technical needs; their humour.
This website evolved from OZBIKE magazine, Australia's original custom motorbike magazine. Established in 1978, OZBIKE magazine is the longest running and most respected publication of its type in the Southern Hemisphere.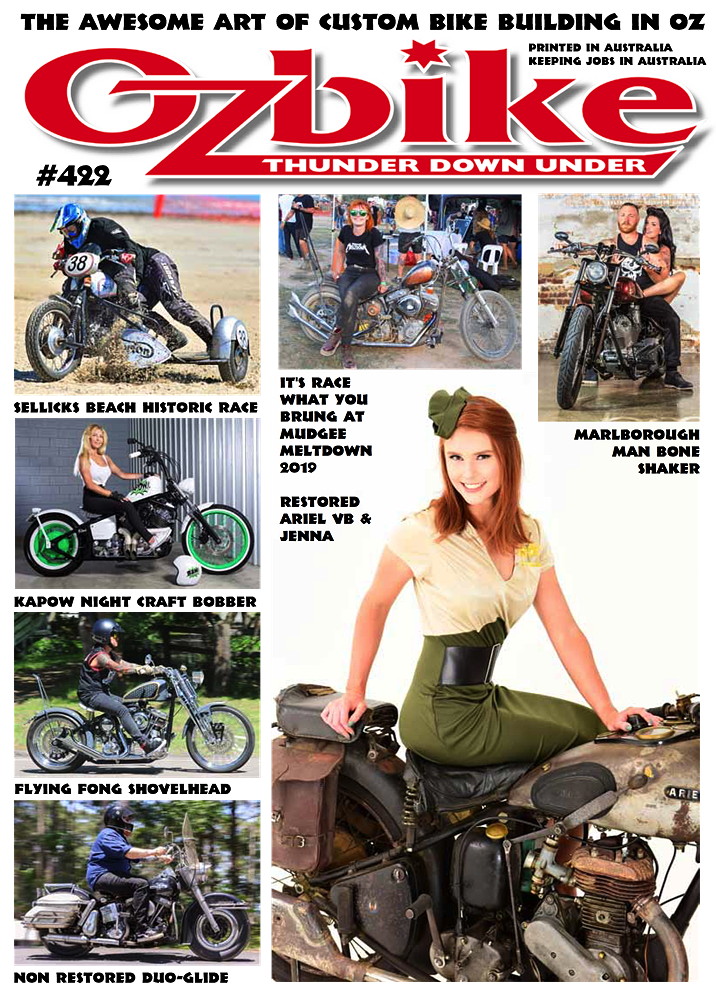 OZBIKE #422 is on sale at newsagents, selected service stations and airports; or you can buy a copy directly from us and we'll pay the postage.
If you have customised your bike in any way, we'd love to know about it. email me at skol@ozbike.com.au
OZBIKE is updated daily with the latest biker news, selected custom bike features and technical articles, and lists upcoming biker events in Oz. Make sure you check back often.
RECENT POSTS: